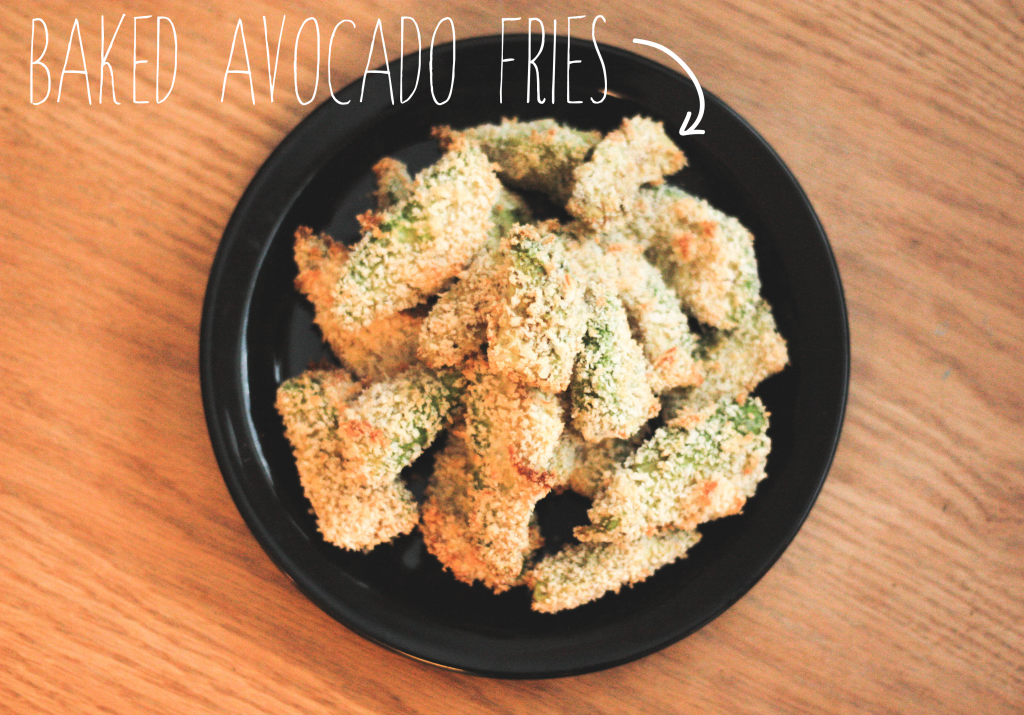 I find I often will cut open an avocado and only use half, and then put the rest of it in the fridge only for it to go brown and nasty after a couple of days. The other day I got a
particularly
big one and really didn't want it to go to waste, so I whipped up a batch of these instead! Recipe found
here
!

2 large avocados, sliced

salt, pepper and cayenne to taste

1/2 cup flour

1 egg, lightly beaten

1 cup panko bread crumbs

Preheat oven to 425F

Season the avocado slices with salt, pepper and cayenne to taste, dredge them in flour, dip them in egg and then roll in panko breadcrumbs.

Place the avocado slices in a single layer on a wire rack on a baking sheet and bake in a preheated 425F oven until golden brown, about 15-20 minutes.
Super easy, and delicious to boot! You can also serve them with a bunch of different dipping sauces - this recipe recommends a
mixture of ranch and chipotle dressing, I've seen some with lemon garlic aioli, or you can just opt for classic ketchup.