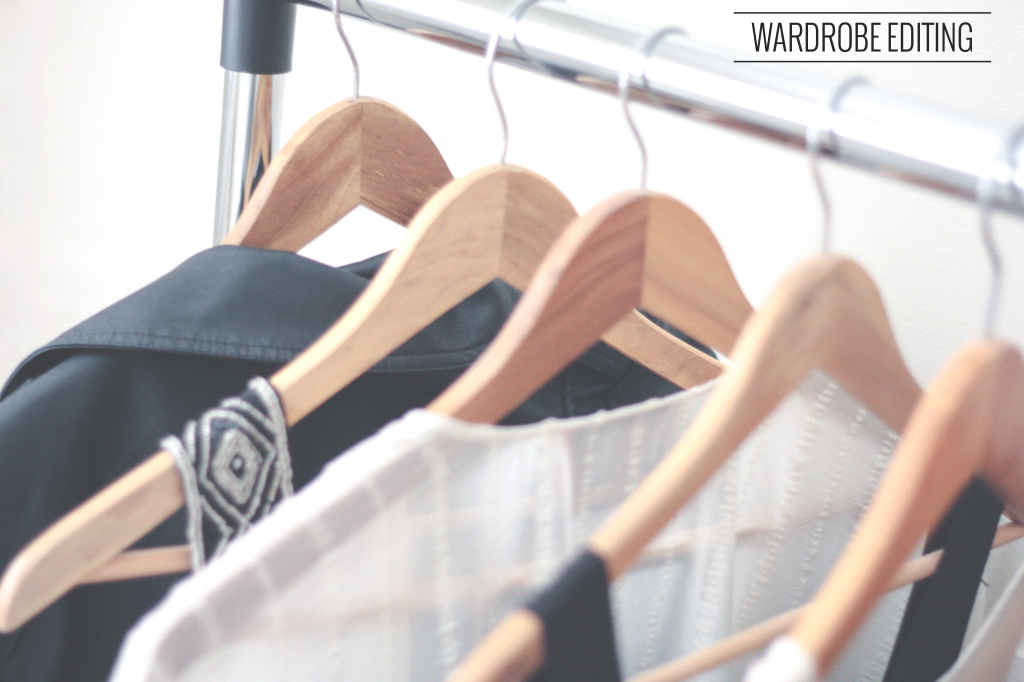 Two posts in two days??! Who AM I?!!
So, I suppose I've finally reached an age where I need to stop buying clothes that are under ten dollars just because they're under ten dollars. With those kinds of prices whatever you're buying might be a steal, but it also usually means that the quality is next to nothing.
Maybe it's because I've started doing my own laundry, which means I'm diligently reading washing labels far more often than before, but I've recently started to develop an appreciation for higher quality fabrics. I've also been hugely inspired by wide eyed legless' series called "
the perfect wardrobe
" as well as the "
lean closet movement
" which I will definitely be doing this summer! When you pay attention, there really is a WORLD of a difference between natural fabrics like wool, cotton, and silk, and synthetic fabrics like polyester and acrylic.
Maybe this isn't the
best
time to upscale my wardrobe, with my student's budget and all, but I'm mainly going to be focusing on getting "investment" pieces every once in a while, rather than buying inexpensive, cheap pieces more often. It also means less "fun" or "trendy" clothing that will quickly go out of style, and more high quality simple, classic styles.

I recently got rid of a bunch of clothing that I wasn't wearing anymore (I'm trying to stick to the "have I worn it within the past year" rule) so I felt okay buying a couple new staples last weekend to start building my new "edited" wardrobe.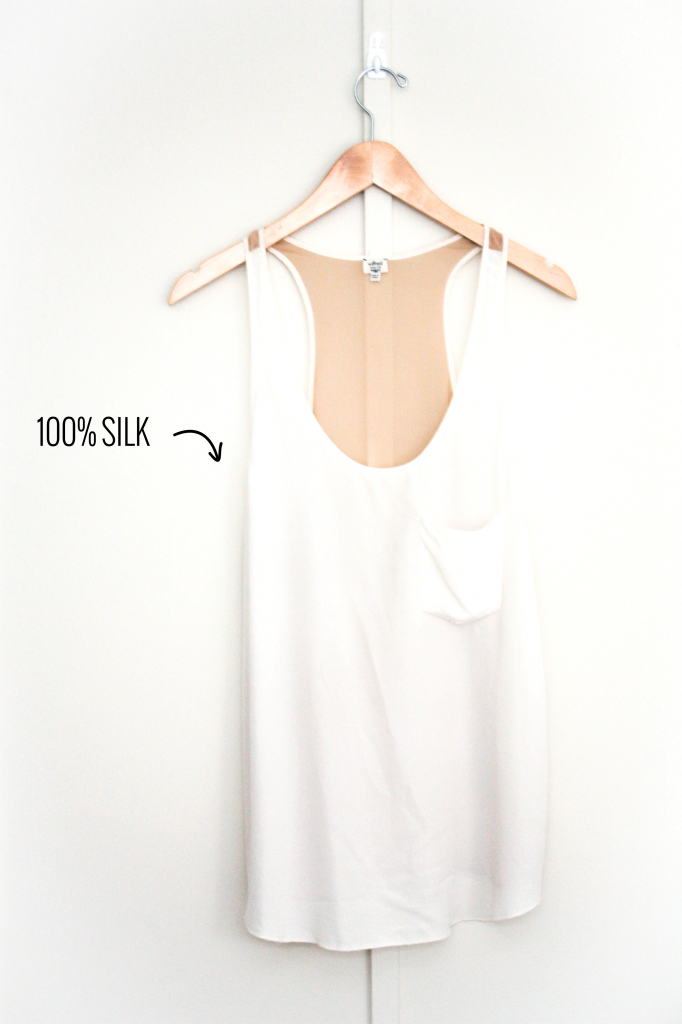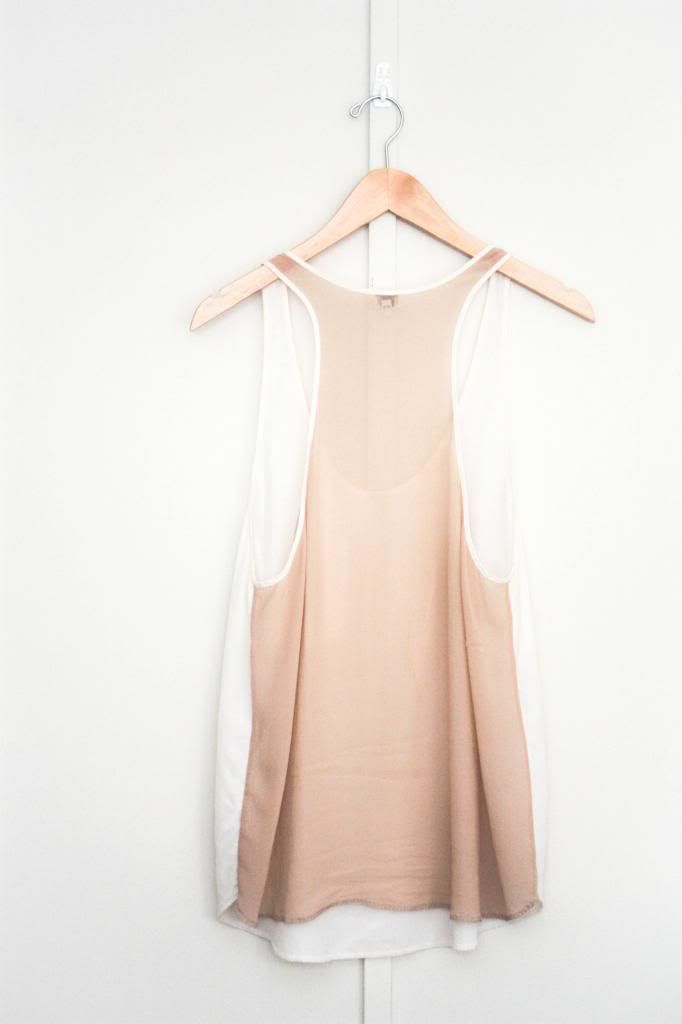 This shirt is from Aritzia, and not only was it a fraction of the original price because I got it at Flavour Upstairs (that half thrift store I mentioned in my
thrifting post
), but it's also exactly what I was on the hunt for! I think it'll be great to layer under shorter sweaters, or just on it's own with a necklace or something during summer.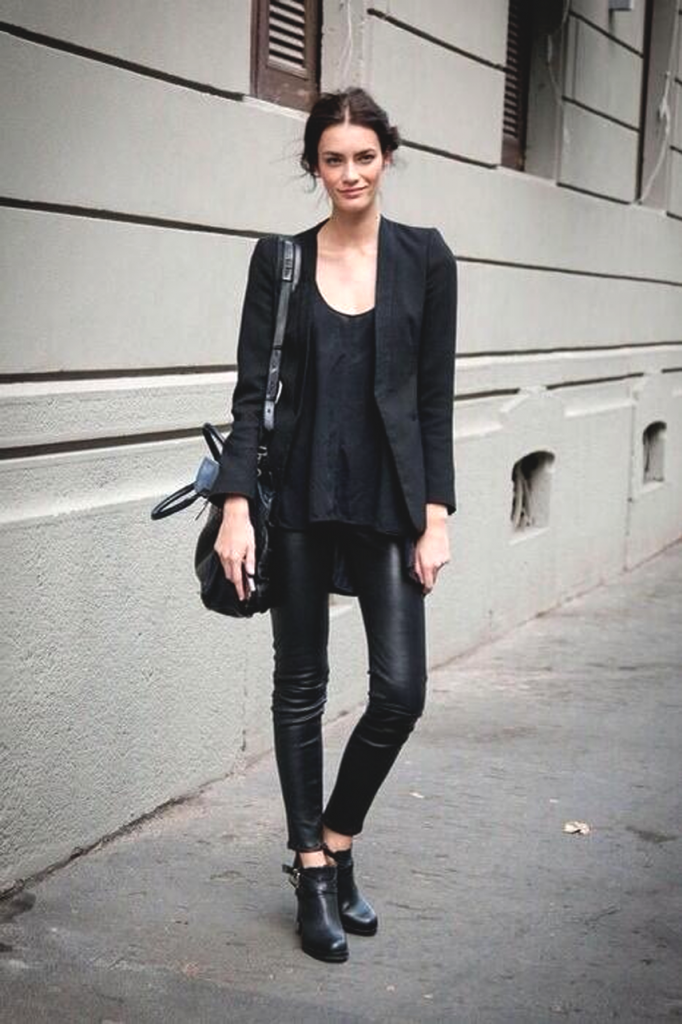 I've seen this shirt the past couple times I've been to Flavour upstairs and for some reason it always catches my eye. I really don't know why, it's not exactly unique or special, but this time I realized it was 100% silk which finally sealed the deal for me. It's also super soft and really flowy, so it falls nicely. I'll most likely wear it in the same ways as the aritzia tank - layered under sweaters, or just with all black everything like the picture above (found
here
). It really is super versatile.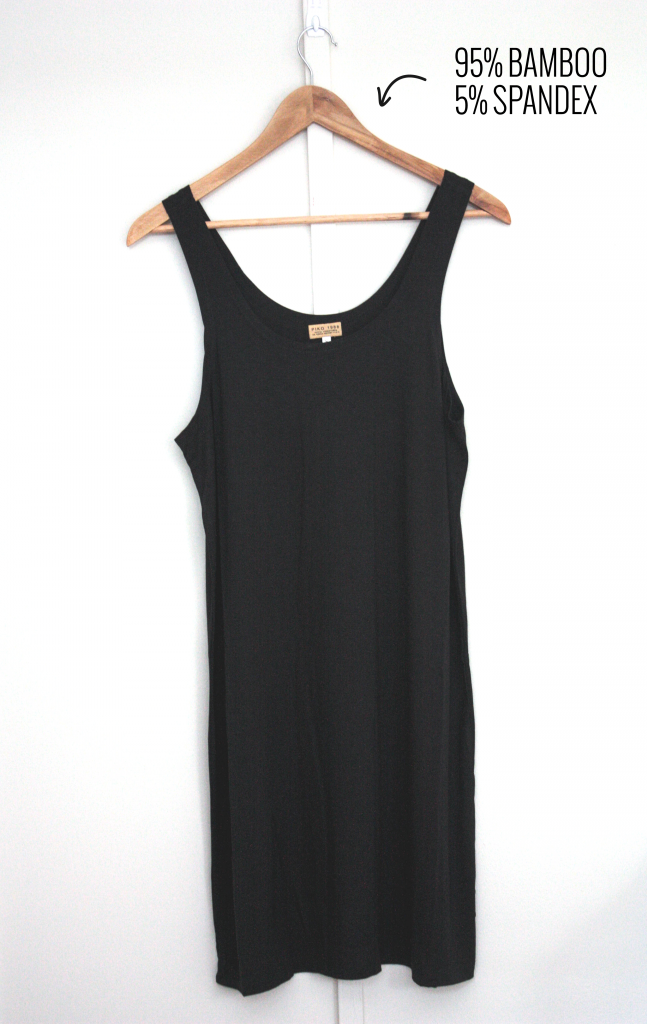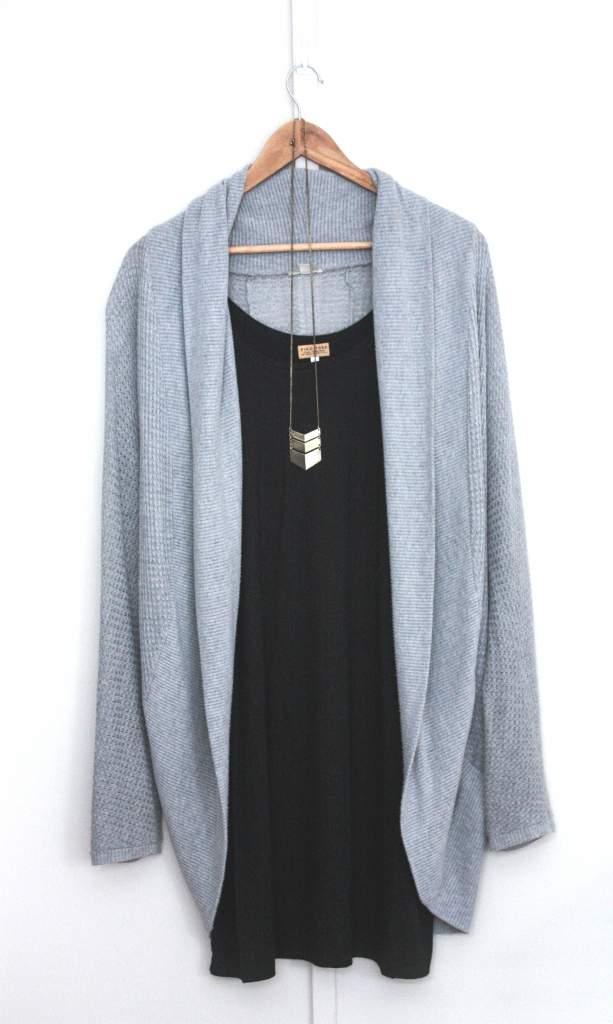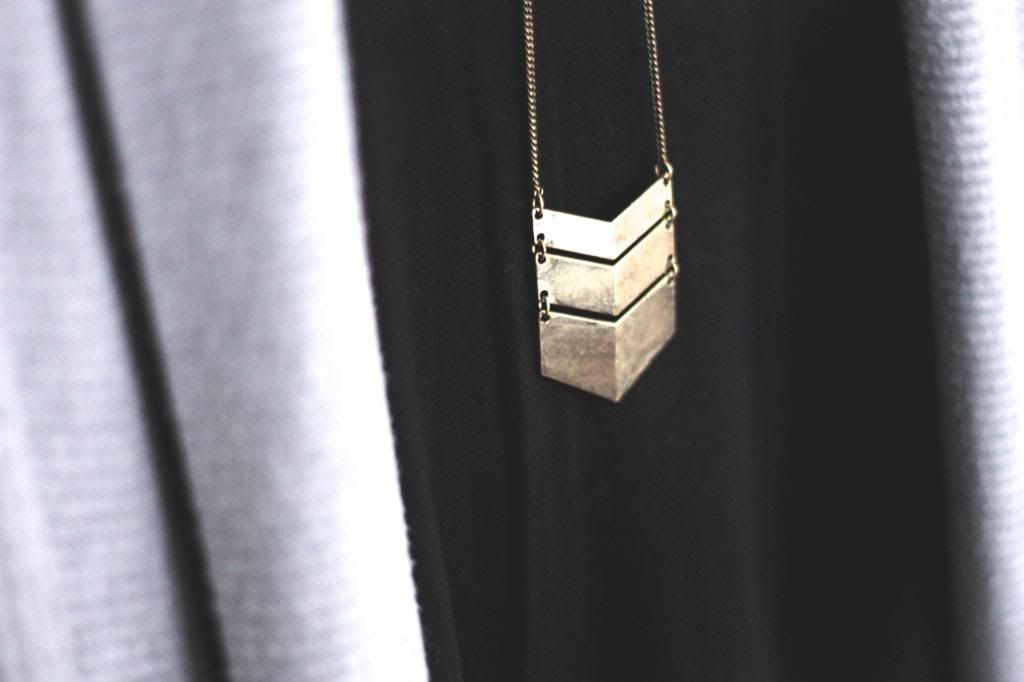 I'm especially excited about this piece. I've been wanting a simple, shift-type dress for ages now and I just couldn't help myself with this one. And it's seriously so comfortable, I mean, If you've every felt anything made from bamboo you'll know how unbelievably soft it is. I'm excited to wear it in summer with cute leather sandals and some sort of flowy cardigan/ kimono over top!
For some reason I don't feel as guilty shopping when I know I'm buying pieces that are going to last. Not only is it better for the environment, but it's way easier on your wallet in the long run too. I'm going to keep working on slimming down my current wardrobe while slowly introducing some new "investment" pieces as I go.